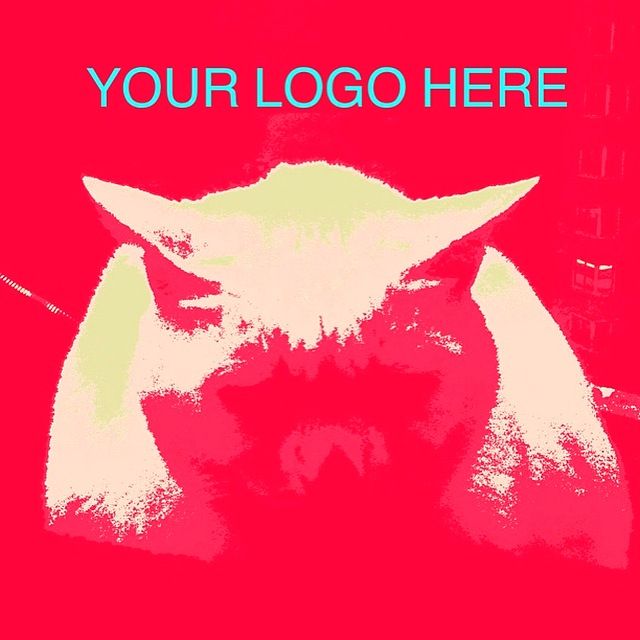 LISTEN TO "LOCKED IN SYNDROME" -SEPT.2015
Acrylic on Canvas, painting by TA:
LISTEN TO CYCLONE:
LISTEN TO SKULL MOUNTAIN:
NEW SONGS UP FOR DOWNLOAD, RECORDED WITH MUSICIANS
TONY SHANAHAN (PATTI SMITH GROUP), AND KEN STRINGFELLOW, AT HOBO SOUND IN WEEHAWKIN, N.J.
http://taraangell.bandcamp.com/track/living-blind
and
http://taraangell.bandcamp.com/track/goodbye-girl
---
Photo of Tara, Joseph Arthur and Rene Lopez playing a song from "Come Down"
Happy New Year !
The past several months have been devoted towards Tara's painting. Check out some of them here . Follow Tara on Twitter @TheWarOnTara - New music is being written and recorded and will be posted in the upcoming weeks. Stay warm, Y'all!


---
April 2011
Tara has been holed up in Brooklyn writing and recording. Check out some of the new songs and videos of recent performances on the Music page.
October 2009
Tara will be opening for Big Star on November 18th, 2009 at the Brooklyn Masonic Temple. Tickets are available here
July 2009
EQUARIUM EP, available for download: http://www.nimbitmusic.com/taraangell Recorded last year with engineer Kenny Lienhart. Some of the musical guests on the EP: Jen Turner (Here We Go Magic, Joseph Arthur and the Lonely Astronauts), Tom Clark, Jeff Klein (Gutter Twins, Twilight Singers, My Jerusalem), Greg Wiz (Joseph Arthur and the Lonely Astronauts), George Musa (Aluminum Babe), Timo Ellis (Joan As Policewoman, Cibo Matto, Sean Lennon), James Mastro (Ian Hunter Band), and many more...


Thank you for your support.
February 2009
February 3, 2009 - Tara is back from New Orleans where she has been recording new materials and cruising on bicycle while remaining active in the animal rescue efforts in the area. Tara will also be playing a very speical show on Saturday, February 7th at The Living Room, featuring Jen Turner, (Joseph Arthur & The Lonely Astronauts), and Cerise Leang (All Cats Are Grey). Jen Turner plays at 8PM, then Tara on 9PM. The setlist will include many new materials. Check the the Living Room website for directions. 154 Ludlow St. New York, NY. Hope to see you there!
August 2007
August 22, 2007-Tara has been in the studio since July 14th recording her second album with engineer Kenny Lienhardt (AKA Kenny the Soundman from the Bowery Ballroom). Since then, they have, with many great musicians, recorded basic tracks for ten songs. So far, musicians that have contributed are: James Mastro (Ian Hunter); Greg Wiz and Jen Turner (Joseph Arthur and the Lonely Astronauts); Austin-based singer/songwriter and Twilight Singer member Jeff Klein; guitar giant Whit Smith; Tom Clark (Tom Clark & The High Action Boys); Glenn Healy (Tom Clark & the High Action Boys); George Musa (Aluminum Babe); and there are more to come. They plan to track at least few more songs before they focus on the best tracks for the record. Some rough mixes are available to be streamed here.
Tara has also done a taping for NPR's "Fair Game" with the super-hot Faith Salie, which airs every week-night on AM820, WNYC. The date of airing should be either the end of August or early September. That info will be up as soon as we get the date, also on the myspace page. Tara plays four songs solo electric and also does an interview with Faith.
Keep checking the website for more details about the new record.

October 2006
Tara to perform at this year's High Times Stony Awards

High Times Magazine has asked Tara to perform at their 6th annual Stony Awards in October. She'll be playing "Little Boxes", the theme song from Showtime's hit series Weeds. The Stonys are an annual celebration of "the highest and stoniest movies and TV shows", and will be held this year on October 24th at BB Kings Blues Club & Grill in New York City. See the Stony Awards page for details.
David Fricke recommends Come Down in Rolling Stone 1-14-06
Musiklanset Sweden
Come Down #7 Top Ten Albums of 2005
Windy City Times Come Down-Best debut of 2005
Steve Bloom of High Times Come Down in the Top 20 of 2005
BUFFALO NEWS/ANNISTON STAR/THE OLYMPIAN/POST STAR/THE CHARLESTON POST AND COURIER Women who rocked in 2005
ELVISCOSTELLO.COM Posted Lucinda Williams/Tara Angell Beacon Show Newsday Review
MUZIEKLIJSTJES-HOLLAND COME DOWN #3-TOP TEN OF 2005
October 11, 2005, Listen to Tara's version of "Little Boxes" for Showtime's hit show "Weeds"
June 8, 2005, Download: "You Can't Say No to Hell" from Paul Harvey's Radio 4 Show in Holland on Music Page.
Down and Out: The Come Down EP" now available through CD Baby, click here.
Please help in the fight to stop global warming. Join virtual March on Washington.
Click here.
INTERVIEWS
Read an in-depth interview with Tara in Venus Magazine!
http://www.venuszine.com/stories/music/1264
Below is a link for an interview that Tara did with Radio One Belgium.
http://www.cucamonga.be/interviews/TaraAngell0205.htm
| | |
| --- | --- |
| | "Come Down", the debut CD from Tara Angell, produced by Joseph Arthur - released throughout the world on February 21 & 22! Tara's CD is also available through Amazon.com, ITunes, CDBaby, and various other online webstores for purchase or directly through the Ryko Group online site. |
EP REVIEWS:
TARA ANGELL
DOWN AND OUT: THE COME DOWN EP (Ryko)
Tara does indeed sing like an angel. The dreamy guitar accompaniment found here will wake the Mazzy Star set in hopes of a Hope Sandoval resurrection. Tara Angel might be right at home twirling around in soft focus videos, but she also has a strong Suzanna Vega style delivery, one that puts the voice ahead of the music just in case you were wondering exactly who is in charge. Good stuff, but unfortunately only a small teaser for now.
Metro Times Detroit
Tara Angell — Down And Out: The Come Down EP (Rykodisc) :: Hide the razorblades because if ever a record lived up to its title, it's this one. This dour dish makes Marianne Faithfull sound like Toni Basil cranked to the gills on a helium speedball.
LP REVIEWS:
Read an article from Delusions of Adeqacy, click here.
ALLMUSIC.COM:
Review
by Thom Jurek
Tara Angell's debut Come Down is one of those records: one that once heard is instantly memorable. Produced by songwriter Joseph Arthur and recorded in only five days, it is a dark, harrowing, and vulnerable gem by a songwriter who understands the strengths of her many influences well, and filters them all through her own story. Traces of everyone from the Rolling Stones, Lucinda Williams, Marianne Faithfull, Neil Young, Daniel Lanois, PJ Harvey, and indie rock heroes Low slide in and out of the mix, all harnessed by Angell's particular poetic lyrical gift and her ability to write a skeletal melody that grips instantly. "Hollow Hope," pops like an outtake from Exile on Main St.; "Untrue" offers the confessional side of darkness unapologetically yet utterly devoid of venom or pose; "The World Will Match Your Pain," with its ghostly organ and flawed guitar sound, caresses her words from the corner of the heart's own faltering stillness. The ramshackle mix on "Bitch Please," is held taut in the grip of Angell's words. The poignant, narcotic lilt of "You Can't Say No to Hell," is as world-weary as anything Williams has ever put on tape, and the sheer narcotic drone and distortion in "Uneven," offers a taste of darkness so alluring and sweet you don't even want to try it once. This is a recording so naked emotionally and so unapologetic musically it demands attention. Repeated listenings bring out the considerable songcraft gently in the lo-fi aesthetic and raw emotion. A winner.
From Bitch Magazine Spring 2005
With a voice like a tenor banshee in B minor, Tara Angell calls to mind the archetypal goth-girl rocker of the late 20th century. Her searing vocals sound like Aimee Mann, if Mann got up on the wrong side of the bed and tripped over a funky urban blues groove on her way out the front door. Drawing on an intensity forged of burnt emotion, Come Down captures the right mix of synthesized sound and Angell's natural fire streaming in an occasional rockin' guitar riff. She has long been a fixture on New York City's music scene; this, her first studio album, showcases a set of pipes that can hit the operatic low notes as well as rend the very air out of the high ones.

Angell's musical prowess could stand solo on any stage or CD, but she doesn't stop at semi-synthetic sound alone, instead adding a continuous lyrical punch behind the harmonies. She turns rejection into a love song ("When You Find Me"), and invokes a touch of angry-chick chic when she sings, "Don't blame me, don't blame the world/Don't cry for me, I'm not your little girl." The hipster-ironic "Bitch Please" brings a track of drunken giggles to the background as she belts out the oh-poor-you tease, "I'm sure it's hard to be a man." The occasional moment of raw sweetness contrasts with the bitter drive of tunes that declare, "There's no silver lining when it comes to you and me." Throughout, Angell's voice is weighed down with the jagged heaviness of lyrical flame and emotional heat--and lifted up by the inverse gravity of a soulful muse. --Julie Craig
Click here to read the Justpressplay.com Artist Spotlight on Tara.
Click here to check out Tara's music on NPR: All Songs Considered.
FOR ITALIAN FANS! INTERVIEW IN MESCALINA
click here.
ALSO FOR ITALIAN FANS, ROOTS HIGHWAY, click here.
Click here for a link to GQ Italy's Tara article.
For German fans, from "Gaesteliste" music website.
From German web site, freecity.de.
Click here to read a review from "Heaven" for the Dutch fans.
Click here to read a review from PinKushion for the French fans.
Click here for a review from Zicline.com for the French fans.
From A decouvrir absolument.
For Norwegian (the Mother Land!) fans: From: Stavanger Aftenbladet

translated to English courtesy of Nusse Antoni:
FROM THE DARK SIDE OF LIFE
Tara Angell has that dark, torn voice that it took Marianne Faithfull a lifetime to develop, and she writes good songs too.
Add to that that the album is produced by Joseph Arthur (an excellent song smith himself) it just has got to be good. Incredible enough it took her two years to get a label willing to release it, but that doesn't matter, this is timeless music that stands up to repeated listening.
Her voice sounds wounded and dark, like a mix between the folksinger Melanie and the rocker PJ Harvey with Nico, Nick Cave and Low standing nearby. The music is a mix of old days Stones, haunting depression, country flavoured songs, lost love, fear of death and a small portion of right out clatter.
Still not convinced? Ron Sexsmith, Daniel Lanois and Lucinda Williams has already praised the young artist. And that Williams is a fan is not too hard to understand as Tara Angell often is compared to her.
Geir Flatö
For the Swiss fans...
Un ange noir et envoûtant
Enfin un bon disque folk-rock urbain new-yorkais! Ça faisait longtemps qu'on n'avait plus entendu quelque chose d'aussi bon que Come Down, premier album de l'ancienne barmaid Tara Angell. Les ambiances âpres et mélancoliques, à la fois déprimantes et apaisantes, font penser au mythique Blonde on Blonde de Bob Dylan et la voix de Tara Angell fait agréablement penser à celle de Marianne Faithfull de la période de Broken English. Une beauté sombre agrémentée d'un son une peu «sale» qui évoque l'atmosphère enfumée et tamisée des bars où le whiskey coule à flot, à mille lieues des albums pop sur-produits et ripolinés. Tara Angell est une révélation époustouflante et c'est avec impatience qu'on attend d'entendre la suite.
Tara Angelle, Come Down, Rykodisc.
For Belgian fans...
Rif Raf-Belgium (translated from Flemish)
Tara Angell
'Come Down'
Rykodisc/Rough Trade
Noir de noir. 'Come Down' is like a cloud full of rain that slowly appears above our heads and threatens to burst at any time. The sound carpet of traditional country and blues instruments, that was created by Joseph Arthur for Tara Angell, lays as ponderous but oh so beautiful on the heart like the rug Daniel Lanois designed for Emmylou Harris and her 'Wrecking Ball' in 1995. The crack in Angell's voice is obviously the easiest to compare with Marianne Faithfull but bears also a little bit of Thalia Zedek. A song like 'The World Will Match Your Pain' sounds as tormenting and painful as the title can presume. 'Bitch Please' is a cheerful Kate & Anna McGarrigle-break in all this beautiful suffering. "There is no silver lining / When it comes to you and me," she says towards the end while some gorgeous backing vocals are pursuing her. Call it alt.country. Call it emo rock. Call it whatever you want. We call it heart achingly beautiful. (mlv)
For Swedish Fans, Some quotes pulled from Swedish Press, translated in English

Ettnollett Magazine
"From New York's underground scene comes this sensual creature.... Never before has so acknowledge artists been hyping a new artist.... Lucinda Williams loves it as does Ron Sexmith. If that isn't enough, the album is produced by Joseph Arthur. The big city darkness that can be found on his own albums has been applied on Tara Angells strong debut. Daniel Lanois did the same with Emmylou Harris' Wrecking Ball with fantastic result & the same goes for Joseph Arthurs production on Come Down. The songs are really strong echoing of the Velvet Underground & Nico, Lucinda Williams, & Marianne Faithful. Hollow Hope has a rhythm reminscing of Manchester-on-E, kind of.
It is hard to categorise Come Down,as soft acoustic ballads are mixed with slow hard rock songs, but the super glue of a red thread that runs through the album must be Tara Angell's hoarse voice that sounds like a really sharp weapon. And when it comes to darkness, PJ Harvey has finnaly found her soul mate."
"Urgent request: keep an eye on Tara Angell."
Lennart Persson, Sonic Magazine

"Tara Angell really is a rare discovery...genuine & unusually touching."
Johan Cronquist, Ostgota Correspondenten

"So damn good that it stops time, just to prove that this moment is so important that time is irrelevant."
Mats Bergqvist, Rootsy

"Come Down" is darkness, but also beauty and truth. And essential listening."
Nicklas Gustafsson, Musiklandet
ll musiklandet review in Swedish
Obligatorium
Det har viskats om Tara Angell ett tag. Efter att ha slipat sina vapen i åratal på scener i hemstaden New York kliver hon nu fram med sin solodebut och har redan på förhand hypats hårt av Daniel Lanois, Lucinda Williams och Ron Sexsmith. Det här är människor vars smak jag litar på och mycket riktigt är "Come down" en riktig pärla.

Angell verkar i en tydlig singersongwritertradition men med en hel del taggar, en punkig skevhet ganska långt från Suzanne Vega. Musiken hämtar kraft från både lantlig urtidsblues och en mycket urban rock, sången är inte hundraprocentigt tonsäker men har hundraprocentig närvaro och skivan är rakt genom en fascinerande, om än inte alltid behaglig, resa. Den här musiken har definitivt styrkan att locka en till sig, och det man lockas in i är ett ganska kompakt mörker i såväl musik, text och stämning. Det är kort sagt något av det mest kraftfulla jag hört på länge. Att blanda influenser som Bob Dylan, Velvet Underground, Marianne Faithful och dessutom en stor portion gotisk litteratur har gett Tara Angell ett unikt uttryck där det sparsamma står i centrum. Angell slösar nämligen inte med orden, inte heller med instrumenteringen, istället får allting samverka till det karga landskap som målas upp för en när man lyssnar. Och lyssna vill man, detta är musik att bli hemsökt av. Innan man ens hunnit ta sig in i de där välskrivna, ordknappa texterna är man fångad av de snygga elgitarrerna och Angells släpiga, hypnotiska röst (för övrigt inte helt olik Lucinda Williams). Och då har man bara börjat lyssna - vid det här laget hade man accepterat att hon sjungit in sin shoppinglista eller vad som helst och när texterna alltså visar sig vara bra är bara en bonus.

Oavsett om Angell svänger som ett Rolling Stones av fin årgång i "Hollow Hope", målar vackra men oändligt ödsliga tavlor som "When you find me" och "Don't blame me", leker med psykedelika i "Three times" eller helt enkelt försöker skrämma skiten ur dig i "Uneven" är hon i en absolut klass för sig.

"Come down" är Mörker, men det är också Sanning och Skönhet. Och obligatorisk lyssning.
Niclas Gustafsson 2005-03-20
"translation to English:"
Essential.
There's been a buzz in the air about Tara Angell for a while now. After sharpening her axes for years on stages in her hometown New York it's time for her debut solo album and she has already been hyped by people like Daniel Lanois, Lucinda Williams and Ron Sexsmith. People whose judgement I trust and of course they're right - "Come down" is a bright shining pearl.
Angell comes from a apparent singer/songwritertradition but with sharp edges and a punky distortion pretty far from Suzanne Vega. The music derives from both rural ancient blues and urban rock, her sense of pitch is not a hundred percent but her presence is certainally a hundred percent and the album is in every detail a fascinating, but maybe not always joyous, journey. This music has the power to draw you in and what you're being drawn into is a pretty compact darkness in music as well as in lyrics and moods. In short: this is the most powerful stuff I've heard in a long time. Mixing influences like Marianne Faithful, Bob Dylan and Velvet Underground and on top of that a large portion of gothic literature has given Angell an unique expression where less certainally is more. Angell is not throwing words around, nor is she overloading the music, instead the minimalist words and music works together to form a desert landscape for the listener. And you want to listen, this is a record to be haunted by. Before you've even begun to dig in to the well-written lyrics you're trapped by the beautiful electric guitars and Angell's hypnotic voice (a voice sometimes not too far from Lucinda Williams'). And by now you've only begun to listen - at this point you'd be satisfied if Angell would have sung her shopping list or something so when the lyrics turn out to be excellent it's actually a bonus.
It doesn't matter if Angell is rocking like a vintage Rolling Stones in "Hollow Hope", paints beautiful but endlessly desolate paintings like "When you find me" and "Don't Blame me", toys around with psychedelica in "Three times" or simply tries to scare the shit out of you in "Uneven" - she's always in a class of her own.
"Come Down" is Darkness, but it's also Truth and Beauty. And essential listening.
Rating 5 of 5
Niclas Gustafsson
NO DEPRESSION MAGAZINE
May 2005
Imagine a rough-voiced woman singing Mazzy Star covers in the apartment upstairs while a garage band practices in the place next door. The disparate sounds spilling into your living room are complementary in a strange way, though they weren't meant to fit together. That's Tara Angell.

Come Down, the New York singer-songwriter's debut, is packed with harrowing songs of dysfunction and vulnerability that exert a dark pull. Many of the tunes sound as if Angell and producer Joseph Arthur recorded onto someone else's discarded tape and some of the abandoned songs bled through into Angell's.

When it works, it's bewitching, especially on tracks such as "The World Will Match Your Pain" and the opening cut"Untrue". It's more distracting on "Bitch Please", which
may have been recorded during a dinner party; there's the sound of people chattering and laughing
and, about three-quarters of the way through, an abrupt explosion.
Really.

It's a bit ironic, actually, because Come Down is anything but explosive. The album is a slow build, emotions piling up one after the other until they teeter precariously and collapse under their own weight. And Angell keeps singing, flinging accusations and offering quiet regrets in a voice coarsened by late nights and endless disappointment.

-Eric R. Danton
Pittsburgh City Paper (4/8/05)
Tara Angell
Femme fatale
by DAN ELDRIDGE
If it wasn't such a tired music-journo cliché to describe a singer as "haunting," that's exactly what I'd have to say about Tara Angell, a still-obscure performer who seems to have borrowed attitudinal elements and vocal tricks from indie icons including Marianne Faithful and Nico, and even slowcore groups like Low. Critics in both America and the U.K. have rushed to embrace her premier album, the strikingly simplistic Come Down. One British critic even proposed that the songs on Come Down were "as passionate as Lucinda Williams, as spooky as Jesse Sykes and as croaky as Kristin Hersh." A Texas-based writer described Angell as an artist with "the honesty of Cat Power."
And that's exactly how the beauty is woven throughout Angell's best songs: with honesty, and with a sense of almost awkward vulnerability. Not that the entire album is flawless, but the first third, at least, comes close. And then there are the other unexpected wonders of Angell's oeuvre, like the album's sixth track, "Bitch Please," which might as easily have been a Velvet Underground original. Or "The Big One," a blissfully quiet coda that closes the disc with a sense of eerie restfulness and peace.
BestofWNY.com
"...Tara Angell latest Come Down is a disturbingly beautiful record...Both
seductive and captivating..."
Evansville Courier Press
By MARK WILSON, Music critic
April 14, 2005
Tara Angell "Come Down" (Rykodisc)
"...Angell's debut CD hits like a laid-back version of The Breeders' classic "Last Splash." The dark, hypnotic grooves are steeped in jangly, fuzzed guitar and lonesome organ of the kind heard on the best Band and Dylan records. Her Southern, Gothic-inspired lyrics are topped with Flannery O'Connor-worthy song titles such as "The World Will Match Your Pain," "You Can't Say No to Hell" and "Mr. Faith." It's difficult to peg Angell's sound, but it will hook you. Talented, scary and individualistic..."
Boston Herald
Tara Angell
Review by Linda Laban
Friday, April 8, 2005
Tara Angell has a voice haunted by demons. It's an emotionally wracked, Marianne Faithfull kind of voice: sometimes cracked and worn, other times breathy and worn.
`Come Down'' is Angell's arresting CD debut. Producer Joseph Arthur, a respected under-the-radar singer-songwriter himself, gives Angell's smoky tones an experimental bohemian flair. The New Jersey girl moves from dark, Gothic Americana to wild lo-fi spirituals plagued by buried vocal samples of studio chitchat. Occasional pop-toned musings brighten the emotionally raw tone without diluting Angell's gratifying, disturbing power. Download: ``Bitch Please.''
Indeworkshop.com
TARA ANGELL COME DOWN

There is something about sad songs that is so much more hypnotic than upbeat songs. They have the ability to drag you into their mood, to offer some sort of comfort or solace by tapping into someone else's discontent. It's a dreary feeling, but a warm one. Light hearted songs don't carry that kind of weight. They don't quite have the strength to pull you out of a depressed mood, but for some reason a sad song can make you sink in your seat and somehow relate. It is this sentiment that makes Come Down the perfect title to Tara Angell's debut. Her songs pull you, willingly, into a dark and introspective mood, reminding me in places of the melancholy of Mazzy Star, only with a bit more flavor. Her vocals feel tired or lazy but still honest and expressive. It is definitely the vocals that carry the record for me. The backing instrumentation is minimal and mostly arranged to loosely set a mood, something that the vocals can flow over. Words like, "I am never going to love you again," or "If only I had the strength to lie to you," make for a sad honesty that is very inviting. The record as a whole is very consistent in that kind of mood. Even the more quirky tracks like "Bitch Please," which features a rambling conversational track in the background, don't stray far from the warmth and the melancholy of the album. There is still the same contemplative vocal drawl thrown over the top.

Come Down will most likely bring you to a snug place, alone but not lonely. The rhythms and melodies are relaxed and simple but Tara Angell's sad no-bullshit commentary is thoroughly engaging. She has something to say and knows how to say it. The record is sad, but not depressing, it's more of an embrace of the darker qualities in human relationships that often go unspoken.
Angell, Tara: 'Come Down'
Humo 3371, 16 april 2005 (for the Belgian fans)
'Come Down' van Tara Angell werd twee jaar geleden al in eigen beheer uitgebracht, maar komt nu ook bij ons op de markt. Gelukkig, want de New Yorkse zangeres heeft met haar debuut een onuitwisbare indruk op ons gemaakt. We zijn daarmee in goed gezelschap, want ook Daniel Lanois, Ron Sexsmith en Lucinda Williams hebben zich geout als Tara Angell-fans.
Hoe Tara dan wel klinkt? De ene keer dachten we aan de Rolling Stones zonder glamour, de andere keer aan Marianne Faithfull ten tijde van 'Broken English', dan weer aan de Cowboy Junkies met een roestige heroïnenaald in de armen. Maar we hoorden in Tara ook de kleindochter van Patti Smith en een ideale buitenechtelijke relatie voor Nick Cave. Tara kan rocken als een beest ('Hollow Hope') en houdt wel van een geintje tijdens de lunch ('Bitch Please'), maar ze is op haar best als het tempo laag ligt en de sfeer drukkend, bijvoorbeeld in prijsbeesten als 'When You Find Me', 'Don't Blame Me', 'Uneven' en 'Silver Lining'. Haar muziek wordt dan heel unheimlich - die stem! die koortjes! dat orgel! - en Tara klinkt opeens heel oud en wijs, terwijl ze toch jong en blond is. Wij krijgen er telkens weer kippenvel van - als u ons niet wilt geloven, kom zelf maar kijken.
Laten we tot slot ook hulde brengen aan producer Joseph Arthur, die dit meesterwerkje in slechts vijf dagen opnam en voor een kale maar zeer spooky sound zorgde - u zult het U2 en al die andere billion dollar corporations niet horen zeggen, maar aan een goede plaat hoef je echt geen maanden te werken.
Het debuut van 2005? Misschien niet, maar dan toch van 2003.
(mdj)
(translated into English courtesy of Maite Levan)

Angell, Tara: 'Come Down'
Humo 3371, 16 april 2005

Tara Angell released 'Come Down' two years ago on her own, but is now
also released eventually in Europe. Fortunately, because the New Yorker
has made an indelible impression on us. We're in good company, because
also Daniel Lanois, Ron Sexsmith and Lucinda Williams outed themselves
as Tara Angell fans.
How does Tara sound? One time we think about the Rolling Stones without
glamour. Other times Marianne Faithfull in her 'Broken English' period.
Another time we hear Cowboy Junkies with a rusty heroine needle in the
arms. But we also heard in Tara the granddaughter of Patti Smith and a
perfect extramarital relationship with Nick Cave. Tara can rock as a
beast ('Hollow Hope') and loves a joke during lunch ('Bitch Please'),
but she's at her best when the tempo's low and the atmosphere
oppressive, for example in winners like 'When You Find Me', 'Don't Blame
Me', 'Uneven' and 'Silver Lining'. At those moments her music turns into
something very unheimlich - that voice! those little choirs! that
organ!- and Tara sounds suddenly very old and wise, while nevertheless
being young and blonde. Everytime it makes our skin crawl - you can come
and check it out, if you don't believe us.
Finally, let us also pay tribute to producer Joseph Arthur, who
recorded this masterpiece in only five days and delivered a bald but
very spooky sound. U2 and all those other billion dollar corporations
won't tell you so, but you really don't need months to work on a good
record.
Debut of 2005? Maybe not, but certainly the debut of 2003. (mdj)
The Hartford Courant
COME DOWN
Tara Angell
Ryko
Tara Angell has a heavenly surname, but her voice and music are anything but celestial. Because this isn't supposed to be choir music, that's not a bad thing. On her impressive debut album, "Come Down," Angell weaves 12 elegiac, mournful songs wrapped around dark, uncluttered arrangements. Falling loosely under the umbrella of Americana music, the New York-based Angell is tough to categorize but easy to fall for. Think an alt-countrified PJ Harvey or a less fragile Marianne Faithfull.

Produced by friend and acclaimed musician Joseph Arthur the tracks feel like they are branded with life experience. The typical female archetypal themes are explored but the cuts brew with integrity because they are steeped with authentic scenarios of triumph and tragedy.

The album was recorded in just five days, and the beauty of the disc flows from the urgency of Angell's vocals. With a smoky, weary voice she flirts with the fuzzy guitar and eerie organ that accompanies her on alluring songs like "The World Will Match Your Pain" and "When You Find Me." This lo-fi Lower East Side girl has crossed some dirty streets to find songwriting inspiration, and that heartbreak shines through convincingly on this compelling collection.

Tara Angell performs with Joseph Arthur Sunday at the Iron Horse Music Hall in Northampton, Mass. Information: 800-843-8425.

- MATTHEW SONSTROEM
Pulse Weekly
FOUR Stars
Tara Angell's music is an interesting beast: it's protective of its hidden contents, because those are the most precious, the most heartfelt and the most interesting elements of sonic exploration. Her voice is sad and lonely, but at the same time (somehow) hopeful.
Angell's music is hauntingly beautiful, dark and mysterious, and it drips with a back-country/barroom vibe that would put any typical bar band to shame. Her voice is reminiscent of Neil Young's, and her lyrics are honest. (Her inflection is Young to the max.) Her songs are simply executed but crafted in a careful way, and that's exactly where the bite is – it's kind of like a sucker punch. Sometimes witty, sometimes sarcastic, and always lamenting, Tara Angell has found a way to forever be good.
Click here to read the review from Performing Songwriter (Mar/Apr 2005)
Paste Magazine (Mar/Apr 2005)
Click on it to enlarge...
Italian Elle, March 2005
"Tara seduces sweetly from the shadows, with style that incorporates the folk-rock and poetry of the American South..."

Click here to read the article about Tara from Harp Magazine (May 2005)

MUSICOMH.com
"... the sprit of the peerless Galaxy 500, early abrasive PJ Harvey or Low at their most desolate.. Come Down is a debut full of promise. One to watch out for."

Discmonger.com
On Come Down, Tara Angell offers dark gothic Americana and sultry sweetness, often simultaneously. Her exquisite smoky vocals and careening song structures support this impassioned record. Come Down is an ambitious and subtly spectacular debut that lures you in with darkness, heartbreak, honesty and beauty.

THE SAN DIEGO UNION TRIBUNE
Tara Angell, "Come Down" (Ryko) 4 Stars
Her voice ravaged and yet still vulnerable, Tara Angell could be Marianne Faithfull's musical daughter. (For a more modern reference, think of Angell as a PJ Harvey Girl.) Produced by indie auteur Joseph Arthur, with a brooding mood that recalls Daniel Lanois, "Come Down" features such lovely come-downers as "The World Will Match Your Pain" and "You Can't Say No to Hell."

UNCUT Magazine / London 3/5 Issue
FOUR stars**


THE TIMES, LONDON, SUNDAY 2/20
4 stars ****
"... Lucinda Williams must enjoy her world-weary vocals and obvious love of late-1960s Stones (from the pop-shuffle of Hollow Hope to the slow, country twang of Untrue); the uber-producer Lanois, meanwhile, must rate the beautifully flawed production -by singer-songwriter Joseph Arthur -that (almost incredibly) was the result of only five days in the studio. That working week created one of the most fully realised debuts you'll hear for a long time."

NetRyhths.com
"...crossing the borders between moody indie and gothic Americana it's a hugely impressive first statement ...Love and loneliness find exquisite expression in the stripped down simplicity of When You Find Me, etching a nicotine stained mood that goes a long way...Other unarguable highlights would have to include the wounded and desolate The World Will Match Your Pain, a funereally stark The Big One, the lacerating blues from hell Silver Lining where she sounds like a soul in torment in a way that makes you want to burn every Bible you can get your hands on, and the slow swaying defiance of a near hymnal Bitch Please..."

TIME OUT, NYC - 2/05
TARA ANGELL
"In a sense, nothing on Tara Angell's debut, the brand new "Come Down" is all that new but as she sings on one of the arresting album's more moving songs "Three Times" it all means so much because of "how she let her feelings flow". The word dark is tossed at singer-songwriters all too often; Angell tempers her dark side with cooly rational yet liberated emotions."

CD Review: Tara Angell, Come Down
"It's as if an Angel, well, came down."
The Harvard Independant
By Kelly Faircloth
Thursday, February 17, 2005
It would be difficult for me to classify Tara Angell's debut album into a precise genre. Sometimes indie, sometimes almost alt-country (see the Lucinda Williams recommendation on the cover), Angell stands out as the rare artist who says exactly what she wants to say in the best way of saying it, without regard for labels and formulas. Citing James Purdy and the stark, uncompromising prose of Flannery O'Conner as influences in her own writing style, Angell is at turns reminiscent of Lucinda Williams, Bob Dylan, Neil Young, and others. She doesn't come across as merely replicating the styles of these greats, either - the echoes of these artists are fleeting as she defines her own style, with a gritty roughness to her voice, calmly even in tone but undeniably firm. Angell doesn't scream, doesn't rage. She recognizes and accepts, presenting us with serious, solemn music in such a way that she helps us to see and deal with shadows and darkness.

The CD opens with "Untrue," which baldly declares in the chorus, "I am untrue." The song seems confessional and soul-bearing, a head-hanging song. Angell pulls no punches in opening with this number, setting a tone of straight truthfulness. The next song, "Hollow Hope," stands out for me as bearing the most striking similarity to Lucinda Williams's work on Car Wheels on a Gravel Road. This song picks up the pace of the album, in an almost defiant way, acknowledging the emptiness of her hope in a way that isn't self-pitying or pathetic.

One of the strangest and most interesting songs on the CD, an example of Angell's variability and depth of emotion, is the oddly light-hearted, rather sly "Bitch Please." Smack in the middle of the tracks, the song features a chatty interchange, punctuated with giggles, between a man and a woman in the recording studio, with Angell's vocals overlaid on top. Angell takes an amused look at relations, treating the listener to another side of her personality, different from the seriousness shown on most of the album. Another highlight is "Uneven," taking a hard look at love, the need involved and the highs and lows of being with or without someone you love. Perhaps not the thing to listen to with your significant other on your Valentine's Day outing, the song is steadily thoughtful and thought-provoking, with great music supporting and fleshing out the lyrics.

Perhaps my favorite track on the album is the uncompromising "When You Find Me." The opening to the song vaguely resembles Dylan's "If You See Her, Say Hello," as Angell's vocal styling combines with an effect that makes her sound like she is in an empty room, lending the song an especially solemn sound. The track has an honest, laid-bare quality to it, without any dissembling or "let's just be friends." Angell straight-up declares "I am never gonna love you" in a way that isn't cruel, just truthful. This theme of revelation of painful but necessarily recognized truths runs throughout the album.

AMERICANA-UK.COM
8 out of 10
TARA ANGEL
"COME DOWN"
"Subtle textures and expertly balanced vocals coalesce with stolid ease to produce an album as passionate as Lucinda Williams, as spooky as Jesse Sykes and as croaky as Kristin Hersh. Good Call".

From 'Comes With A Smile' Magazine UK Edition #16
...You can see her, nonchalantly leaning against a wall, cigarette dangling from her fingers and with a sneer that would scare Lucinda Williams away. There's more Lucinda styling on When You Find Me, a couldn't-give-a-damn drawl for a lazy afternoon alone. Tales of lost love are dealt with in a mix of sadness and defiance, not so much Liz Phair angry brigade, more Tanya Donelly's 'your loss' sentiment. In Untrue Angell starts so relaxed you fear she's just sleeptalking. And you just know that a song called The World Will Match Your Pain isn't going to be easy and the funereal opening sets the tone as the track walks woundend through dark streets. Amazingly, she makes the song sound more bleak than the title.The jaunty Bitch Please skips along, snatches of conversation litter the background before You Can't Say No To Hell sounds exactly as you'd expect it to. Just when you think you've got the hang of the record, Silver Lining makes you realize otherwise. It's no happy song, it could even be darker on here, although the competition is fierce...."

Tara Angell, Come Down
by Betty Clarke
Friday February 18, 2005
The Guardian
"...Angell's voice has shades of Patti Smith, Marianne Faithfull and Juliana Hatfield, but her attitude is one of a teenager who delights in death stares, drunken melancholia verging on pained hysteria. Words are uncomfortably drawn out, phrases repeated, and the ooh-ooh backing vocals are chilling. This is an evocative debut."

IN MUSIC WE TRUST
Tara Angell
Come Down (Ryko Disc)
By: Alex Steininger
"...acclaimed singer-songwriter Joseph Arthur, who helps Angell create the type of record you can fixate on for long period of times - road trip, lonely nights, etc... Angell's voice turns the fragile, sweet songs into dark, empowered moments of confidence, assurance, and self-exploration. Coupled with her ability to write strong melodies and dissipating hooks...I'll give it an A-"


THE AQUARIAN - 2/05
An Angel Has Come Down
"...Angell's music is a vast collection of classically poignant songs that flaunt her diverse lyrical influences... She has been compared to many acclaimed female musicians and is said to sound like a mix of Lucinda Williams and P.J. Harvey. Her vocals come distinctly from the heart and she has the fascinating power to give you an array of varying emotions...... Through this record she has the power to make the listener exude many powerful emotions such as strength, integrity and humor through her musical ingeniousness.. her sultry voice is said to always leave you wanting more."

The Buffalo News, 1/05
"Predictions are dangerous business, particularly when it comes to the rather protean world of popular music, where the sands can shift without warning.

Consider this list of artists to watch at least part wishful thinking. These artists deserve to be heard far and wide, and perhaps a few of them will be. Some, in fact, are already doing quite nicely, thank you. Others will likely continue releasing albums whether they're playing to 50 or 50,000 people. Whatever happens, based on the work of artists like these, it seems 2005 is shaping up to be a pretty healthy year.
1. Tara Angell
...she's landed a deal with Ryko, after an apparently stunning set at the 2002 South by Southwest festival, and is poised to drop her debut, "Come Down," Feb. 22. The record was produced by another artist to watch, Joseph Arthur, and it's full of dark, literate, eminently crafted songs with deep roots. ..
2. And You Will Know Us by the Trail of the Dead ...
3. Cafe Tacuba ...
4. The Dears ...
5. Joseph Arthur ...
6. The Futureheads ...
7. Broken Social Scene ...
8. The Soundtrack of Our Lives ...
9. John Legend ...
10. Ed Harcourt ..."

Village Voice, 6/04.
"Her music sounds like Lucinda Williams, Neil Young and Liz Phair...her record, Come Down - produced by Joseph Arthur- has lots of tasty haunting ambience brushed through out."

The Wichitan/Midwestern State University, Wichita Falls Texas 1/05
Angell from the Dark Side
"...The end for bands happens when they lose the capacity to be honest with themselves, their music and their listeners. And timeless music depends on this. A first album by a woman with a sense of the past, language, emotions, harmony and musical phrasing may be the first must-have album of the year. Recorded nearly three years ago on her own dime, Tara Angell's first record, "Come Down" shows an artist who's musically sound, literature savvy...She has the honesty of Cat Power, with the musical sense of a diverse and tastefully developed record collection.
What's in this record collection is up to the listener to decide. But a lot of people have been singing this woman's praises already, and the comparisons range from the words of early Bob Dylan and the down of early Black Sabbath. Absurd maybe, but her finely arranged songs grow on you, while the melodies infectiously eat their way into your heart. It might remind listeners a little of the new folk that's sweeping the better underground New York clubs....If contemporary music too often wants to live off past glories, Angell instead takes fragments of her life and mature musical vocabularies to say some something meaningful to more people than a few hip crowds with too much time on their hands. I like this album an awful lot."

Hi Fi News UK ....November 2004
"...She has songs and, it seems, she goes into a room with a bunch of sympathetic musicians, and she records them live, leaving in all those mistakes and imperfections which top producers delight in removing, along with all the humanity and spirit that made early blues and jazz recordings so wonderful..."

Get Rhythm/UK...Noember 2004
"A very interesting collection of songs; dark, sensitive, atmospheric and brooding…"Come Down" is close to Marianne Faithfull's classic "Broken English"…Not hard to hear why Lanois and Sexsmith are intrigued by this particular siren."


*****************************************************
The Silver Lake Lounge in
L.A., September 4, 2003

Checking Out a '59 Tele @ ChudKing Palace in West Hollywood September 2003


Tara is at home in New Orleans, 1998
Photo credit: Mr. French